Humanscale medical equipment
Humanscale medical equipment includes medical stools with a saddle seat designed to improve the comfort of healthcare workers.
New York-based Humanscale specializes in manufacturing high-performance office and medical equipment. According to medical equipment manufacturer Humanscale, a workstation must fit the user, not the other way around. That's why Humanscale medical equipment is ergonomically designed. It is designed to help medical technicians and caregivers achieve good posture, and it helps reduce the impact of repetitive motions on the body. Humanscale medical equipment offers several adjustment options to support healthcare professionals' daily movements.
To design high-quality medical equipment, Humanscale collaborates with industrial designers specialized in ergonomics, including Niels Diffrient, Don Chadwick, and Todd Bracher. Products created by Humanscale have won several awards for their innovative design and have been exhibited in various art museums. The medical equipment manufacturer Humanscale also values simplicity, longevity, and sustainability in the design of its products. The equipment manufactured by Humanscale includes chairs, stools, monitor stands, height-adjustable desks, keyboard stands, and many other accessories to improve the ergonomics of workstations. In short, Humanscale offers a range of ergonomic products that can be used in many work environments. Stools are among the most frequently used Humanscale medical equipment in the medical sector.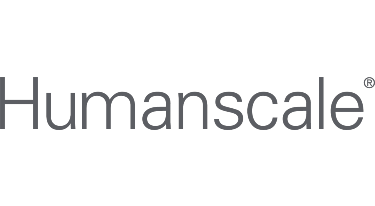 Are you looking for specific medical equipment?
Ibiom has ergonomic medical equipment for all types of health care establishments: hospitals, medical clinics, medical practices, seniors' residences and others.
The stool with saddle seat: an ergonomic Humanscale medical equipment
The saddle seat stool is a Humanscale medical equipment often used by healthcare professionals. The main feature of this medical equipment is the triangular shape of the seat, which is inspired by the riding saddle.
This type of seating promotes an upright and comfortable posture, which helps prevent back pain in medical professionals. The pelvis is facing forward when the medical technician sits on the stool. This puts the spine in a neutral position, preventing muscle strain. This medical equipment allows the medical staff to maintain a sitting position without feeling pain or ache.
Another characteristic of stools with saddle-shaped seats is their excellent mobility. Indeed, this medical equipment is equipped with wheels, they do not have backrests, and they do not have armrests. This provides increased freedom of movement for medical technicians when performing their tasks. For example, the medical professional can easily move around the treatment table to examine a patient.
These Humanscale medical equipment are often used in doctor's offices and examination rooms in hospitals and medical clinics. They are also used in laboratories and beauty care centers. Finally, medical stools, including those manufactured by Humanscale, take up little space. They can easily be stored under a desk when unused.
Do you have specific needs?
Our team of professionals at Ibiom is there to advise you and guide you towards the range of products best suited to your needs.
Do you have specific needs?
Our team of professionals at Ibiom is there to advise you and guide you towards the range of products best suited to your needs.
The Pony stool from medical equipment manufacturer Humanscale
Humanscale medical equipment includes the Pony line of stools, including the HS Pony Saddle 200 FR, which is the compact version of the HS Saddle stool. This medical equipment is offered with an optional footrest ring. They can be equipped with carpet or hard surface wheels designed to support a maximum load of 250 pounds. Pony stools are not tiltable or stackable. They are, however, height adjustable to accommodate the different tasks caregivers are called upon to perform throughout the day. Several fabric choices, including textiles explicitly designed for the hospital environment, are available for the seat. The Pony stool is a lightweight Humanscale medical equipment weighing approximately 10.6 pounds.
The main materials used in its manufacture are aluminum, steel, and plastic.
All in all, the Pony Stool is a reliable and durable piece of Humanscale medical equipment. The manufacturer offers a five-year warranty on the cushion and textile and a fifteen-year warranty on the other components. In terms of environmental impact, this Humanscale medical equipment meets the LEVEL BY BIFMA and GREENGUARD certification standards. It is also easy to disassemble for easy recycling of parts at the end of its life.