Instrument tables
Instrument tables are medical equipment used to arrange surgical instruments during a surgical procedure. They are frequently used in hospital operating rooms, where major surgical procedures are performed. They are also used in outpatient clinics, doctor's offices, and other healthcare facilities for minor surgical procedures.
Most often, instrument tables are made of stainless steel, as this material is easy to clean and disinfect. There are several sizes of instrument tables for different uses. Some offer a large work surface to accommodate large surgical tools, such as chests containing the screws, plates, and tools needed for knee or shoulder surgery. Other instrument tables are smaller in size. They allow healthcare professionals to keep the required instruments close at hand during a procedure.
Instrument tables are usually mobile, meaning they have wheels and can be easily moved. Some instrument tables are also adjustable in height. This feature has several advantages for healthcare professionals, including improved ergonomics and workstation safety.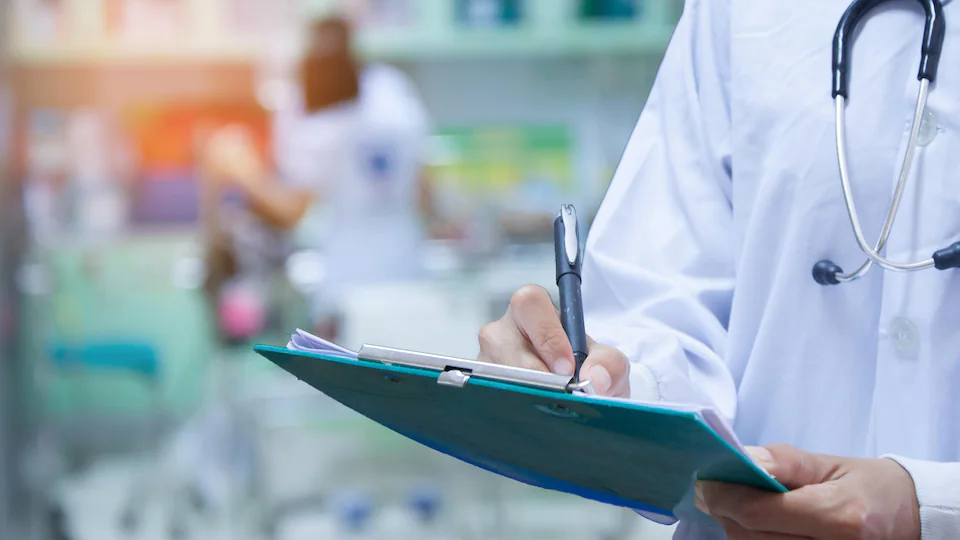 Why choose a height-adjustable instrument table?
In a busy operating room where multiple surgical teams rotate work, it can be difficult to provide medical equipment that is adjusted to the body type of each healthcare professional. For example, if a fixed-height instrument table is used in the operating room, it is unlikely to allow each surgeon to work at the correct height. As a result, some healthcare professionals may be forced to work in an uncomfortable or unergonomic posture. In the long run, poor posture can lead to the development of musculoskeletal disorders, such as back or shoulder pain. Using medical equipment that is not appropriate for the task also poses a risk of injury to healthcare professionals. For example, medical personnel can be injured if they manually lift or move the typically heavy toolboxes used for orthopedic surgery.
Electrically adjustable instrument tables can solve the operating room's safety and ergonomic issues. Each healthcare professional can place the instrument table at the desired height to work in an ergonomic and comfortable position. Adjustable instrument tables can also be adjusted during the procedure. They, therefore, promote proper posture, regardless of the task to be performed during surgery. In short, adjustable instrument tables are recommended for healthcare facilities because they allow each healthcare professional to optimize their workstation and perform surgical procedures ergonomically and safely. In addition, using ergonomic medical equipment, such as an adjustable instrument table, helps reduce the risk of musculoskeletal disorders and occupational injuries among medical personnel. Various models of adjustable instrument tables are available for healthcare facilities.
Do you have specific needs?
Our team of professionals at Ibiom is there to advise you and guide you towards the range of products best suited to your needs.
Do you have specific needs?
Our team of professionals at Ibiom is there to advise you and guide you towards the range of products best suited to your needs.
Adjustable instrument tables recommended for healthcare facilities
Two models of height-adjustable instrument tables are available to improve the ergonomics of the operating room. These are the TO-6000 and TO-7000 adjustable instrument tables. Adjustable to a height of 30 to 46 inches, these instrument tables allow each healthcare professional to work at the appropriate height for the task at hand. The height of the table can be easily adjusted during the procedure with the control switch located on the table leg. For ease of movement, both the TO-6000 and TO-7000 adjustable instrument tables are equipped with four 4-inch wheels with heavy-duty ball bearings, and the wheels at the front of the table are individually lockable. The instrument tables have a 48″ x 32.5″ surface area, allowing a wide range of surgical instruments to be placed on the table. In addition, the TO-7000 model has two storage shelves under the work surface, allowing for additional medical equipment storage. Both instrument table models are made of 304-grade stainless steel and can support a maximum load of 250 pounds. They are easy to clean, as their electrical components meet IPX6 waterproof standards. In short, they are reliable, safe, and ergonomic medical equipment recommended for hospital operating rooms.
The upCentric portable height-adjustable workstation can be used as a small, mobile instrument table allowing healthcare professionals to keep the instruments needed for a procedure within easy reach. For example, this versatile work surface can be used for tube preparation during blood draws or injections. It can also be used as a side desk for taking notes on paper or a laptop. Adjustable in height from approximately 30 inches to 42 inches, the mobile workstation can accommodate a variety of sitting and standing tasks. The height adjustment is smooth with the pneumatic cylinder with cable activation. The portable workstation also features four 50mm swivel casters, two lockable to ensure stability when not in motion. The compact design occupies little space and provides a work surface of approximately 28″ x 17″. It is a versatile, stable, lightweight medical equipment that can be used to place instruments or equipment during a minor procedure.
Want to know more about the features of our medical equipment?
Check out our blog to learn more!
Other ergonomic medical equipment
The Hand Hygiene Shelf is an ergonomic medical device recommended for healthcare facilities. Installed near a hand sanitizer dispenser in a hallway, patient room, or laboratory, it promotes best hand hygiene practices. This utility shelf provides a safe surface to place materials or instruments for proper hand sanitization temporarily. It can be lowered with the forearm, so it can be used even if hands are contaminated. When not deployed, the shelf does not exceed the width of standard handrails. The corners of the shelf are also rounded to avoid skin abrasion or snagging on clothing. As a result, the Hand Hygiene Utility Shelf poses no risk of injury to patients or medical staff.
Several other medical equipment items are recommended to improve workstation ergonomics in healthcare facilities and reduce the risk of occupational injuries among medical personnel. For example, ergonomic medical chairs and stools are recommended to help maintain an upright posture and help prevent back pain. ECHO-FLEX ergonomic treatment tables help prevent musculoskeletal disorders in medical imaging technicians by allowing them to work close to the patient. Ergonomic treatment chairs are designed to keep patients and healthcare professionals comfortable for various short- and long-term treatments.