Medical equipment for intensive care
Intensive care is provided in intensive care units of hospitals and nursing homes. Critically ill or injured patients are cared for in these units to ensure that their life functions are maintained. For example, intensive care units accommodate patients with respiratory distress, in comas, suffering severe trauma, or major surgery. Some ICUs are specialized, providing care related to cardiology, nephrology, neonatology, pulmonology, etc.
The operation of the intensive care unit relies on the collaboration of various medical personnel, forming a multidisciplinary care team: intensive care physicians (called "intensivists"), nurses, respiratory therapists, pharmacists, nutritionists, physiotherapists, social workers, patient care workers, etc.
It is essential to provide these healthcare professionals with ergonomic medical equipment to prevent work stoppages due to occupational injuries.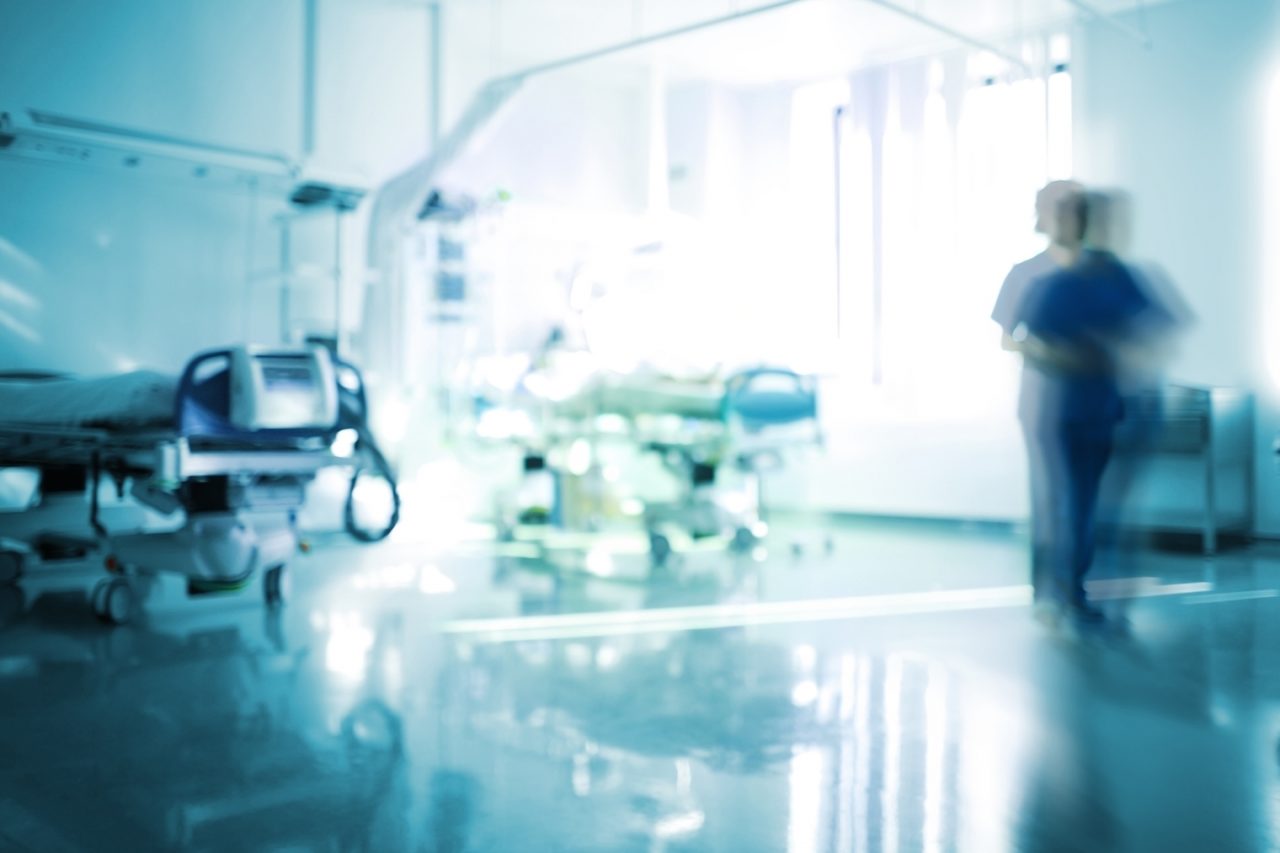 Are you looking for a brand of medical equipment?
IBIOM distributes medical equipment from several brands recognized for their quality and ergonomics, including ergoCentric, Humanscale, LIFEFORM and more
Why use ergonomic medical equipment in intensive care units?
In intensive care units, healthcare professionals are called upon to perform tasks that pose significant occupational injury risks. Musculoskeletal disorders are very common among healthcare professionals who perform physical acts with patients. Using ergonomic medical equipment for critical care can reduce the risk of injury. For example, treatment tables and patient chairs with power adjustments reduce the need for medical staff to exert undue physical effort when positioning or moving the patient.
In addition, since these medical devices are easily adjustable, they encourage the adoption of an ergonomic and non-restrictive posture by healthcare professionals depending on the task. Knowing that work stoppages related to occupational injuries result in high expenses, both for the treatment of the injury and for planning the return to work, opting for ergonomic medical equipment for critical care is a wise long-term investment.
Do you have specific needs?
Our team of professionals at Ibiom is there to advise you and guide you towards the range of products best suited to your needs.
Do you have specific needs?
Our team of professionals at Ibiom is there to advise you and guide you towards the range of products best suited to your needs.
Critical care medical equipment: stretchers and treatment chairs
Treatment tables are essential medical equipment in intensive care units. The patient care stretcher bed is one of the recommended treatment tables for intensive care. It offers several features focused on ergonomics and safety. This stretcher bed is adjustable in height from 22 inches to 38 inches. It is equipped with an easy-to-use hand-wired remote; if needed, a foot mechanism can be added. For ease of movement, the Patient Care Stretcher Bed has a carrying handle and dual 5-inch wheels that can be locked with a central brake system. Finally, to ensure patient comfort and safety, this stretcher features a 4-inch orthopedic mattress with antimicrobial vinyl that resists cleaning products. It is also equipped with retractable and robust safety bars.
Treatment chairs are another medical piece of equipment commonly used in intensive care units. There are several models of ergonomic treatment chairs designed to provide comfort for both the patient and the healthcare professional. The Foster patient recliner is a good example. This wheelchair can be equipped with a carrying handle for easy movement. The armrests on both sides of the chair also swivel to allow medical personnel easy access to the patient. To facilitate cleaning, the cushion covers are removable, and the chair seat is detachable. The Foster chair includes built-in lumbar support and a molded foam seat to ensure optimal patient comfort. In addition, the chair's backrest and leg rest can be reclined, retracted, and operated independently, allowing the chair to be easily placed in a reclining position.
Medical equipment for intensive care: ergonomic medical furniture
To ensure ergonomic workstations for the various healthcare professionals in the ICU, it is recommended that height-adjustable tables and desks be used. For one thing, height-adjustable workstations allow medical staff to alternate between sitting and standing throughout the shift. This helps prevent injuries associated with sitting for long periods. On the other hand, height-adjustable workstations allow workers to adapt their desks to their morphology. In fact, it is common for several healthcare professionals to share a workstation from one shift to the next. With a height-adjustable desk, each healthcare professional can work in a comfortable position adapted to their body type. Interestingly, these workstations can be custom designed to fit the space constraints of each healthcare facility.
To ensure compliance with hand hygiene practices in the ICU while allowing healthcare professionals to work efficiently and ergonomically, it can be helpful to install utility tablets in hallways and patient rooms. The HealthCentric Hand Hygiene Utility Tablet is an excellent example of medical equipment that meets this need. This shelf is forearm lowerable, can support a load of up to 120 pounds, and has a non-slip surface, making it safe and easy to use as medical equipment. When installed near a hand sanitizer dispenser, the utility shelf allows healthcare professionals to place what they are holding to properly sanitize their hands, for example, before entering a patient's room. When closed, the utility shelf is the same thickness as standard handrails. Therefore, it poses no safety risk to patients or healthcare professionals.
Want to know more about the features of our medical equipment?
Check out our blog to learn more!
Other critical care medical equipment
Other treatment chair models suitable for intensive care units include the INO. This versatile chair is easy to use and maintain. It is lightweight and stable, yet it provides excellent maneuverability. It is often used for home care or in retirement homes. However, since it can be combined with many accessories, it can easily be transformed into a complete care chair. This chair offers great configurations flexibility (up to eight armrest choices, five-wheel choices, four-seat heights, etc.). Another chair recommended for intensive care is the HEMA+.
An anti-fatigue mat can benefit healthcare professionals who use a height-adjustable workstation that allows them to work in a standing position. This mat helps reduce pressure on the feet, knees, and back. To ensure the safety of medical personnel and to avoid any risk of falling, the anti-fatigue mat is made of a non-slip coating and is designed not to allow any curling of the edges.
In addition, it is puncture and tear-resistant and guaranteed not to crack. The anti-fatigue mat is recommended for all healthcare professionals working in a standing position for long periods. Thus, it is also commonly used in operating rooms, pharmacies, and laboratories.