Medical equipment for chemotherapy
Chemotherapy is a medical treatment used for many types of cancer. Although some forms of chemotherapy can be done at home, most treatments take place in cancer centers, hospitals, and medical clinics. Most chemotherapy sessions are done on an outpatient basis, meaning that the patient visits the hospital or clinic for treatment and returns home the same day.
However, for very long sessions, the patient is hospitalized. The duration of a chemotherapy session varies from patient to patient, ranging from about 10 minutes to more than 24 hours. When administering these treatments, healthcare professionals use specialized medical equipment for chemotherapy. This equipment consists of medical devices and materials, such as gloves and goggles, and medical furniture, such as treatment chairs.
To ensure the comfort of both patients and healthcare professionals, it is essential that the medical equipment used for chemotherapy is ergonomic and easily adjustable.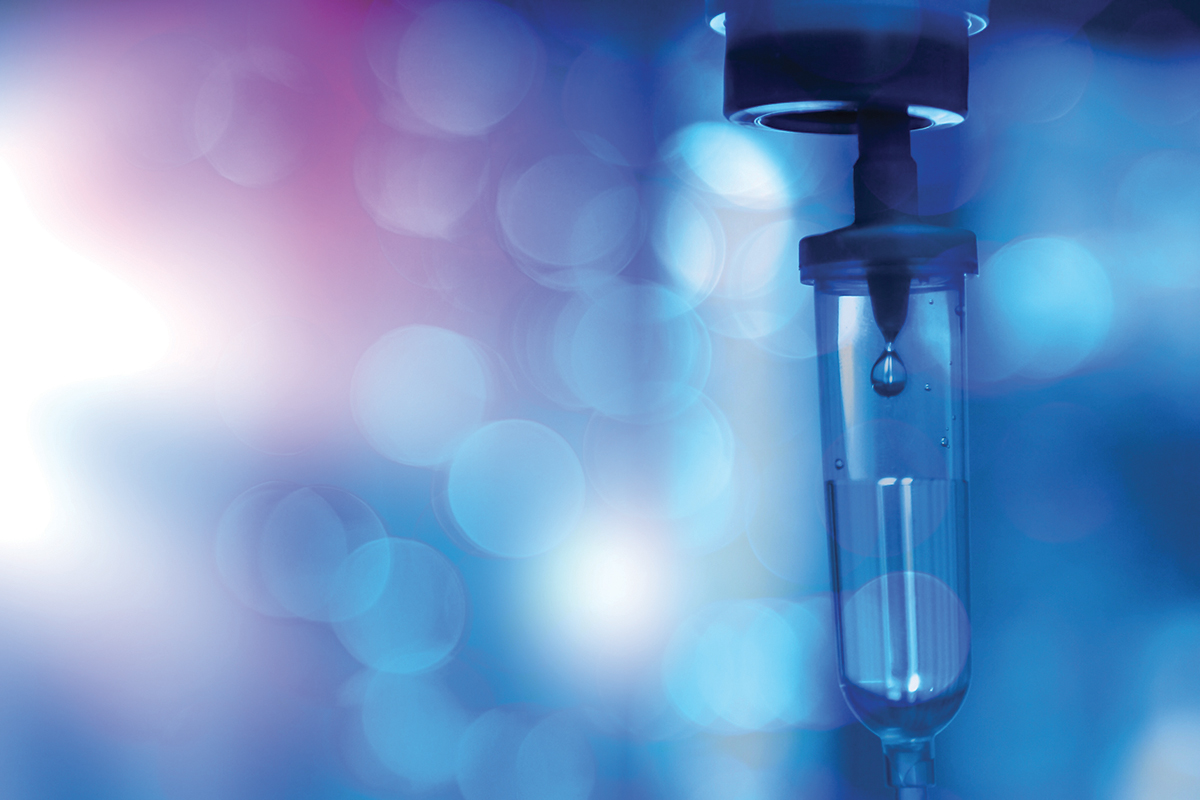 Are you looking for a brand of medical equipment?
IBIOM distributes medical equipment from several brands recognized for their quality and ergonomics, including ergoCentric, Humanscale, LIFEFORM and more
Medical equipment for chemotherapy: treatment chairs
Treatment chairs are part of the medical equipment frequently used in chemotherapy. During a chemotherapy session, the patient will spend many hours sitting. That is why it is essential to provide the patient with a chair that offers comfort for the duration of the treatment. For example, many treatment chairs have padded cushions to provide adequate lumbar support or an adjustable footrest to help relieve cramping. Such features help prevent excessive fatigue and pain in the patient. In addition, to keep the patient occupied during treatment or to provide easy access to personal belongings, treatment chairs can be equipped with a side table. This is often swivel or fully removable so that it does not get in the way when the patient does not wish to use it.
While patient comfort is essential when choosing a treatment chair, healthcare professionals' comfort should also be considered. They interact with this medical equipment on a daily basis. Thus, treatment chairs also offer different features that aim to facilitate the work of medical personnel and prevent professional injuries. For example, treatment chairs can be equipped with wheels and carrying handles to make them easier to move. In addition, some treatment chairs are equipped with electrical mechanisms that allow the height or tilt of the chair to be adjusted to avoid excessive force on the part of the medical staff when positioning the patient. In short, it is important that treatment chairs used in chemotherapy offer features that ensure the comfort of both the patient and the medical staff. The TRIAD treatment chair is an example of medical equipment for chemotherapy that meets these criteria.
Do you have specific needs?
Our team of professionals at Ibiom is there to advise you and guide you towards the range of products best suited to your needs.
Do you have specific needs?
Our team of professionals at Ibiom is there to advise you and guide you towards the range of products best suited to your needs.
The TRIAD treatment chair for chemotherapy
The TRIAD treatment chair is a medical device recommended for chemotherapy. This chair was designed specifically for treatments requiring the patient to maintain a sitting position for long periods. It offers several features that focus on patient comfort. For example, the cushions of the TRIAD chair offer excellent lumbar support. They are seamless, which helps reduce pressure points and allows for better infection control. The TRIAD treatment chair also has an electrically adjustable footrest, allowing the patient to relieve leg cramps independently. The armrests are synchronized with the backrest for added patient comfort and swivel inward to accommodate smaller patients. It is interesting to note that the TRIAD chair was created in collaboration with positioning experts. This resulted in a medical chair that promotes ergonomic posture for the duration of treatment. Several other features make patients appreciate the TRIAD treatment chair during a chemotherapy session. For example, a removable swivel table can be added to either the left or right side of the chair. A small exercise bike can be installed on the footrest for patients who want to keep moving during treatment. In short, the TRIAD treatment chair is packed with features to keep patients comfortable throughout a chemotherapy session.
The TRIAD treatment chair also offers several features that aim to optimize the work of medical staff and reduce the risk of occupational injuries. For example, the chair offers several power adjustment options (chair height, leg tilt, back tilt, etc.). An easy-to-use hand-wired remote controls these. For easy access to the patient, the chair's armrests lift, tilt and swivel outward. They can also be removed entirely. For quick and easy movement, the TRIAD has four 5″ dual wheels and carrying handles attached to the back of the backrest. The wheels are lockable to keep the chair securely in place. The brake pedals are easily accessible, as there is one on each wheel, and only one needs to be activated to lock all four wheels. There is also 13 cm of free space under the wheelchair structure for a lift or a side table. All these features facilitate the work of the medical staff and help reduce muscle tension when handling the chair and setting up the patient. This is why the TRIAD treatment chair is recommended as medical equipment for chemotherapy. It is also suitable for other medical applications, such as nephrology and dialysis.
Want to know more about the features of our medical equipment?
Check out our blog to learn more!
Other medical equipment for chemotherapy
Several other medical equipments are used in healthcare facilities offering chemotherapy treatments. For example, there are different models of treatment chairs, such as the Foster patient recliner or the INO chair. These multi-purpose chairs are also often used in retirement homes and long-term care facilities. Some hospitals also use treatment tables, which can be used for chemotherapy as well as many other medical treatments and examinations. ECHO-FLEX treatment tables are among the recommended medical equipment for hospitals and other healthcare facilities.
In addition, occasionally, patients receiving chemotherapy treatment are accompanied by a spouse, relative, or friend. Hospitals and medical clinics must provide seating for these visitors. Foster chairs are an example of furniture that is suitable for use in the medical sector. They are comfortable, sturdy, and easy to clean. When it comes to working tables and desks for medical staff, many healthcare facilities opt for height-adjustable reception stations and portable workstations, such as the upCentric mobile height-adjustable workstation. Height-adjustable furniture is recommended for healthcare professionals. It helps maintain an ergonomic posture throughout the day and reduces the fatigue associated with maintaining a static position.