Answering healthcare's evolving ergonomic needs
The first ECHO-FLEX treatment table was designed to respond to the needs of cardiology and radiology technicians at Montréal's Sainte-Justine Hospital. Our signature mattress curve design was a simple innovation that solved a big problem: repetitive stress injuries to technicians caused by frequent reaching and stretching during patient exams.
The curve allows technicians and doctors to get closer to their patients, improving the ergonomics of the exams and reducing workplace injuries.
Since then, we have continued to work with our customers to perfect our product designs and ensure we are offering the custom options they need. But sometimes we need to go further than that and design a new product.
For us, a new product always starts with a client request. The finished product is the result of collaboration with our clients and across our team to ensure we succeed in designing a product with features that genuinely improve the professional and/or patient experience.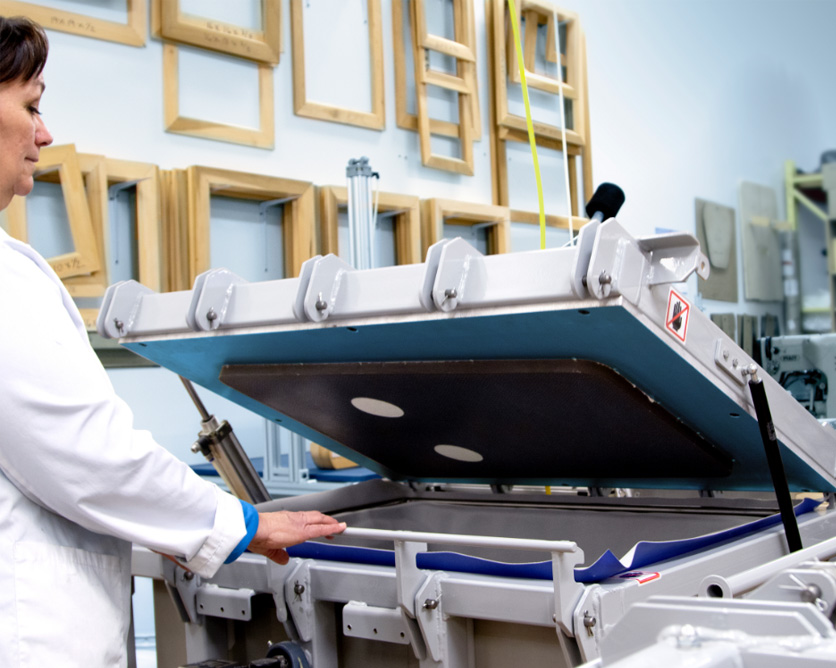 The right materials make all the difference
We select and design all the elements that go into our products, including the density of the cushions on our treatment chairs, the composition of the gel in our seat pads, and the durability of the fabrics we use.
We rigorously test all of our materials and designs:
Each fabric we offer has been tested and graded for a wide range of possible cleaning products to ensure it can withstand frequent cleaning with harsh disinfectants.
The density of each cushion on our treatment chairs is individually determined to ensure the highest level of patient comfort over the long-term life of the chair.
The gel we use for our cushions is a custom recipe, and a fresh batch is prepared for each set of cushions produced.
Our wheels are tried and tested to ensure that they can handle bumps—even when carrying 450 lb.—and that their braking systems are secure and reliable.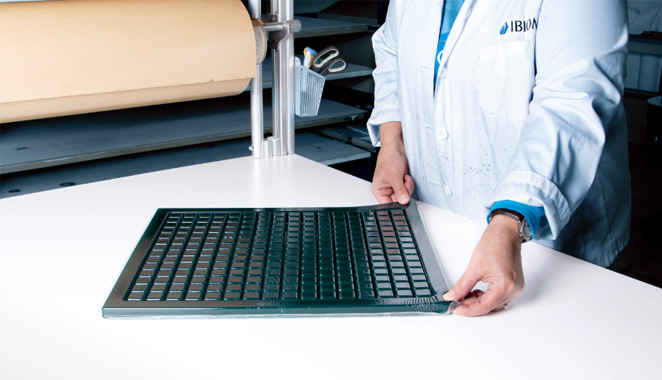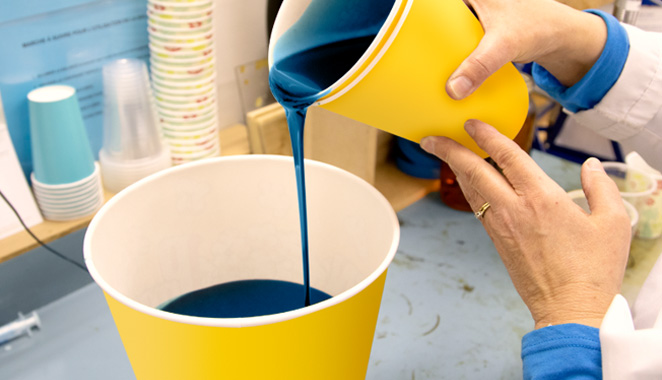 Manufactured in Canada
We manufacture all our products at our facility in Sherbrooke, Québec.
The only thing between our business staff and our production team is a door, which means no time zones or miscommunications get in the way of providing quick, complete responses to client requests or questions. It also means that the person who answers the phone has direct and in-depth knowledge of all our processes.
In addition to facilitating easy oversight of production, local manufacturing also ensures that our employees all work in an ergonomic environment. Each workstation in our facility is optimized for the person who uses it, and our custom equipment is designed with both function and ergonomics in mind.
Our new facility has been designed from the ground up to optimize the production process and see that everything gets the space it needs, including a larger dedicated space for research and development.
We are proud to create value in our local economy and bring skilled jobs to our city. By maintaining our business and manufacturing side by side, we ensure that everyone at IBIOM is involved in the success of the company, which ensures a high level of quality in everything we do.