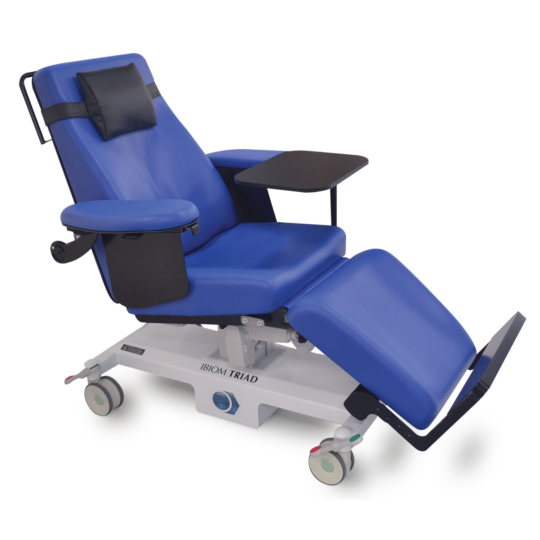 Designed for patient comfort during dialysis, oncology, and chemotherapy treatments
For treatments that require substantial chair time, there is no better option for patient comfort than the TRIAD. Developed and adjusted with feedback from patients and healthcare professionals, the TRIAD was designed with all users in mind.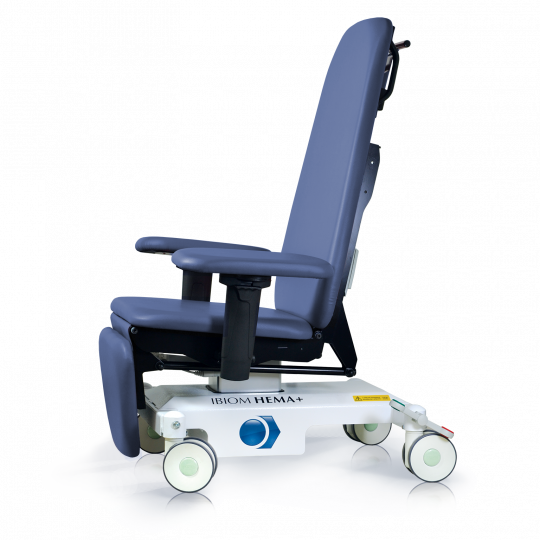 A compact, multifunctional treatment chair
Developed in partnership with the CIUSSS de l'Estrie, the HEMA+ treatment chair is designed for a variety of short-duration treatments or procedures, including drawing blood and general patient exams.
Designed for radiology
The ERGO XR is designed to improve patient positioning for X-rays in a variety of seated positions.